Terms & Conditions
Findapart.ie
Findapart.ie acts only as an introducer between customer and dismantler and cannot be held responsible for any error with parts ordered or parts supplied. The customer is solely responsible in checking that all parts requested contain the correct information, that all parts supplied by the dismantler conform and are consistent with the part requested. The customer is solely responsible for keeping appropriate records of all conversation with the dismantler be it by phone or email.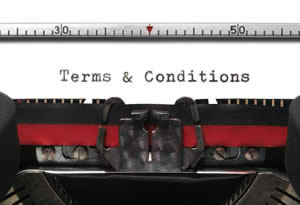 Parts ordered are covered by the specific supplier's warranties and Findapart.ie can not be held responsible for any problems or discrepancies. No refunds will be given by Findapart.ie to any customer for parts incorrectly ordered or any parts supplied incorrectly.
The customer is responsible for checking that parts ordered are the correct part, any problems with any ordered part/parts the customer should take the issue up with the dismantler.
Governing Law
The client, the customer and the dismantler shall hold the 'introducer' (Findapart.ie) harmless in and from all claims, liabilities, damages and detriments not arising from the introducers actual negligence or malfeasance. The client, customer and dismantler irrevocably covenant, promise and agree to hold the 'introducer' harmless from and against all losses, claims, expenses, suits, damages, costs, demands or liabilities, joint or several, of whatever kind or nature that the client, customer or supplier may experience as a result of using the services of the 'introducer'.
Service
We reserve the right to refuse service, terminate accounts, and/or cancel orders at our discretion, including, without limitation, if Autobiz Ltd believes that advertiser conduct violates applicable law or is harmful to the interests of Autobiz Ltd.
Conduct
Please note customers will only be contacted by the dismantler if their required part is held in stock.
All parts purchased are supplied on a part(s) only basis. Findapart.ie is unable to accept any responsibility for labour charges incurred in the fitting or removal of parts, nor do we accept any responsibility for vehicle hire charges or any other consequential loss.
Please note all members of the network are independent from ourselves, therefore we recommend that you make a note of the telephone numbers and names of the company(s) that you receive quotations from.
Finally Findapart.ie is unable to accept any responsibility or liability whatsoever for any parts purchased via this network, or for any damage or loss that may result from their subsequent use.