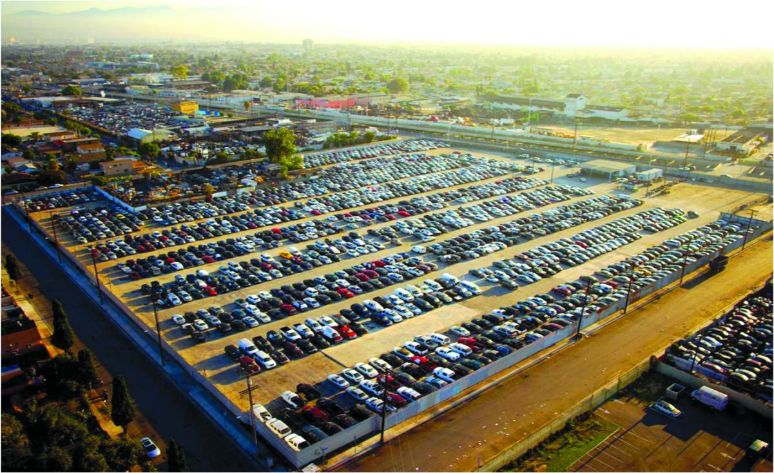 A recent article on the Bloomberg website highlighted a US company described as something of a darling on Wall Street, which was the best-performing industrial stock on the S&P 500 in 2019. It wasn't as you might expect a famous tech company or major equipment manufacturer, but a scrap vehicle auction house.
Copart, sources and sells damaged vehicles on a gigantic scale and is now valued at some $34 billion. It is now a true worldwide company with a strong Irish presence and it has been particularly successful in the USA at cashing in on the rising number of vehicles that are deemed uneconomical repairs. It has also been especially successful in finding buyers around the globe that may reuse and recycle parts, or may repair cars to the less stringent standards of their geographical location.
The company recently reported revenue and earning well above expectations, given a boost by record selling prices for written off vehicles. Copart says that prices have risen in every quarter since the start of 2018, with only one exception, at the height of the pandemic. Globally average selling prices were up by over 20% last year.
Traditionally breakers would be the main customers of damaged vehicle auctioneers, but now major corporations, such as LKQ, will dismantle damaged vehicles and recondition key parts and components.
The scope for reconditioning has increased greatly in recent years as vehicle sophistication grows. This means, for example, a car with a slight front impact, especially with airbags deployed, may well be classed as an uneconomical repair by insurers, but may contain a wealth of high valuable undamaged components, especially sensors, that can still be put to good use. Add to this record prices for steel and precious metals and you can see that what was once classed as a wreck could now be a valuable asset to the right buyer.
More high end write offs also means that many premium vehicles are up for auction and Copart has targeted international buyers where these vehicles can be legally put back on the road. The rising cost of used cars and supply chain shortages affecting new car supply have also made damaged vehicles more valuable, forcing up prices.